For payments over $500, please use Zelle.
Pay with Zelle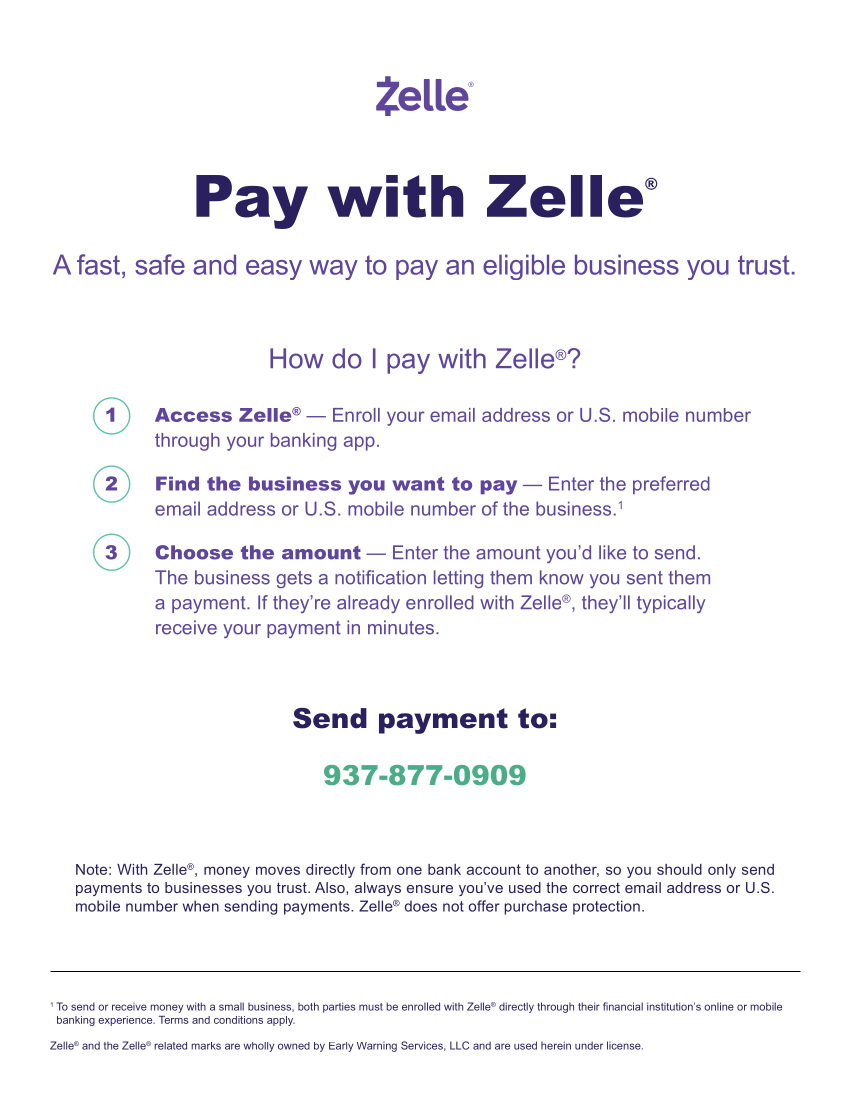 Don't have Zelle? Download the app:
Download on Apple
Download on Android
Pay with Venmo

Pay with Credit Card or Paypal
YOU MAY MAKE A PAYMENT ONLINE WITH YOUR CREDIT CARD OR PAYPAL ACCOUNT
Pay an invoice or make a deposit to start a project with your Visa®, MasterCard®, Discover®, American Express®, or PayPal® Account. Please follow these instructions:
1
Click on Pay Now
2
Type in the amount you are paying in the Unit Price box
You do not have to have a PayPal Account to pay w/credit card; look to the left of the page for the Credit Card logos (Visa, MC, etc.)
3
Click on Update Totals
4
To pay with your credit card, click on Continue under "Don't have a PayPal account?"
5
Complete the information regarding your credit card and click on Review Order and Continue
6
Review your Payment and if correct click on Pay Now button
You will receive an Email RECEIPT of Payment. Proof of Payment will appear on your credit card statement as "ARTISTICIANS".